ASHWATH GROUP OF COMPANIES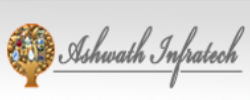 Aqra Water Solutions Pvt. Ltd.
Aqra Water Solutions Private Limited is formed with a specific purpose of implementation/ development of technology in the field of River Cleaning and Lake Cleaning across India.
Water shortages and pollution are occurring around the world due to industrial development, population growth, and improvement of living standards. To solve those problems, global cooperation is needed beyond regional or national boundaries. ''Aqra water solutions'' has been involved in the development of water and sewage infrastructure, and has offered comprehensive technologies ranging from planning to implementation to solving various water and environmental problems.

BIOMIMICRY TECHNOLOGIES PRIVATE LIMITED
Biomimicry, incorporated in the year 2017, is medical Instruments manufacture company with a vision to invent electronics and embedded solutions for medical field and saving environment and health safety. Biomimicry is professionally managed company backed by a strong team having collective .We pride ourselves in the formation of good working relationships  with clients and suppliers. 
Our Company consists of a diverse team of specialist engineers, to work together to arrive a innovative solutions. With a well-defined vision of becoming a prominent name in the medical sector Biomimicry has become a prominent in the field of medical devices delivery.
Have a project for us? Call us now!
We value your enquiry.
we will make every effort to contact you as soon as possible.
Check Out Our Social Links!